BURRILLVILLE – For more than 14 years, the members of Pascoag Cub Scout Pack 1 have entertained residents of Bradford Court with Christmas carols, performing classics including, "The 12 Days of Christmas," inside the senior housing complex each December.
And while the unique circumstances of 2020 made it a somewhat different event this Christmas, that didn't stop the group from spreading a little holiday cheer.
Outside the building Monday night, dozens of scouts, parents and residents gathered in the parking lot, distancing from one another while singing in below freezing temperatures.
"It's just to try to keep some Christmas spirit this year," said Jackie Mercier, who heads the facility's Forever Young club.
Mercier helps to organize the yearly event with Pack leader Flo Stevens, who led the group in song Monday, Dec. 14.
"They come here every year for us," Mercier said.
No one seems to know just how long ago the holiday tradition began. But Stevens told NRI NOW that it started before she became involved with the Pack 14 years ago.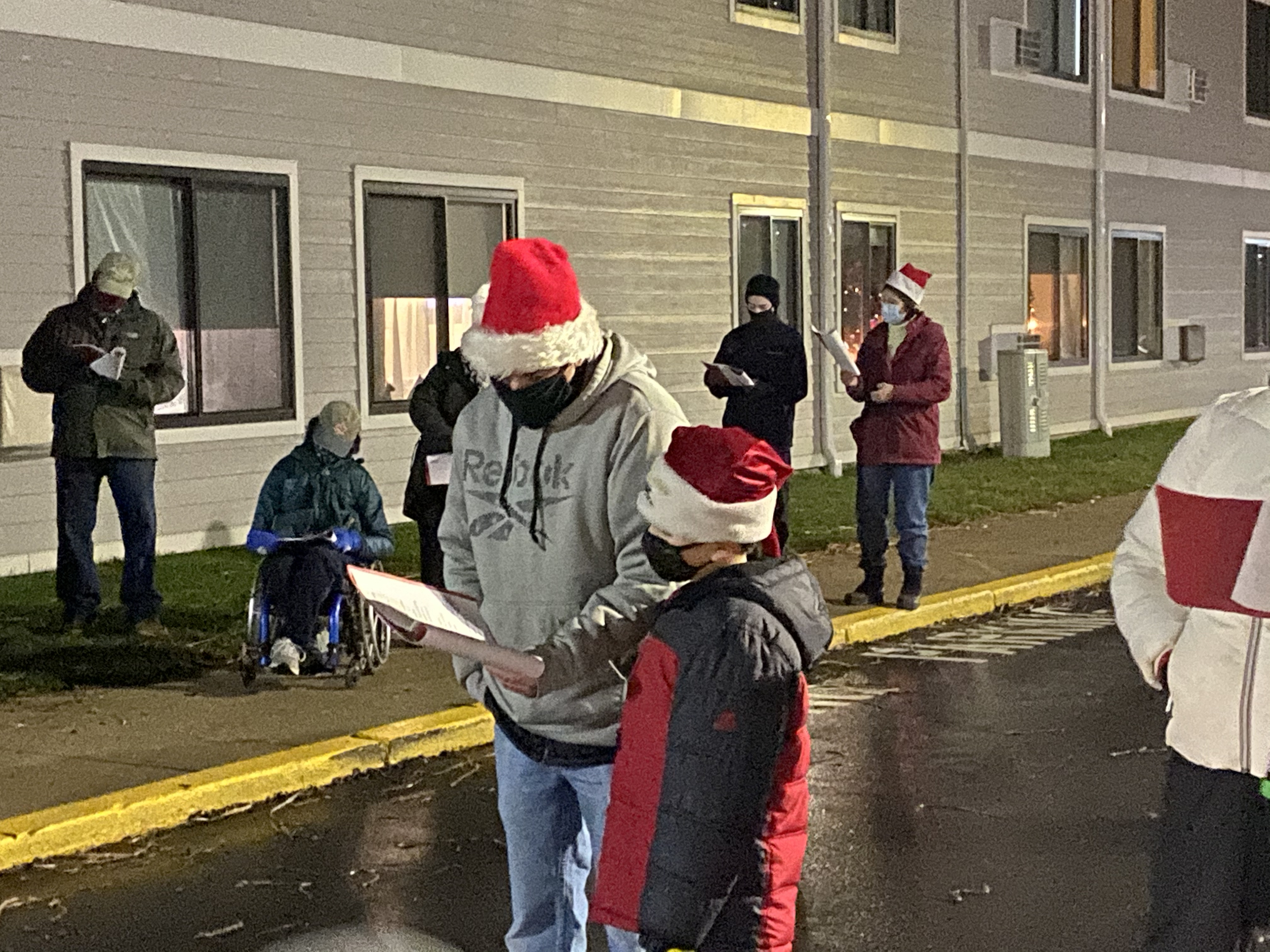 This year, the Pack 1 Scouts were joined for the first time by members of Boy Scout Troop 102. That troop normally focuses their holiday efforts at different senior facilities, caroling at Bayberry Commons and Crystal Lake Rehabilitation & Care Center. But the COVID-19 pandemic effectively kept the troop out of the buildings in 2020.
Instead, Troop 102 sent more than 400 Christmas cards to the residents.
And on Monday, they joined their voices with the younger scouts outside Bradford Court, singing through chilly winds. Layered with face coverings and Christmas hats, Pack 1 passed out handmade ornaments and cards.  
Residents who preferred the warmth of their apartments watched through windows of the 98-unit facility, which offers affordable housing to Burrillville's older and disabled residents. 
The brave wandered out, singing along with the scouts, before serving cookies and hot chocolate to the carolers.
With safety in mind, it seemed this week that even the hardships of 2020 have not dampened locals' spirt of goodwill.