Canned Goods Drive
North Smithfield's National Honor Society will be running a food drive in the high school starting Tuesday, Dec. 1. The drive hopes to provide high demand items to the food bank at New Beginnings Church in Woonsocket. Students should bring in non-perishable goods that are not in glass containers.
During the morning waiting period, students who have canned goods will go down to the main lobby and provide their name, advisory room, and the number of cans to the National Honor Society officer collecting goods in the main lobby. National Honor Society officers will also be in the lunch room collecting cans as well. Students who bring in ten or more canned goods will automatically be entered into a raffle with a $50 prize. For every ten cans brought in, the student will get a raffle ticket. The drive will end on Friday, Dec. 18.
Town Hall closed for Thanksgiving
North Smithfield Town Hall will be closed Thursday and Friday, Nov. 26 and 27 for Thanksgiving, and there will be no trash pick-up on Thursday, with the remainder of the week delayed by one day. The North Smithfield Public Library will be closed Thursday, Friday and Saturday.
NRI NOW would like to wish all of our readers a very Happy Thanksgiving and to let you know that we are always grateful for your support.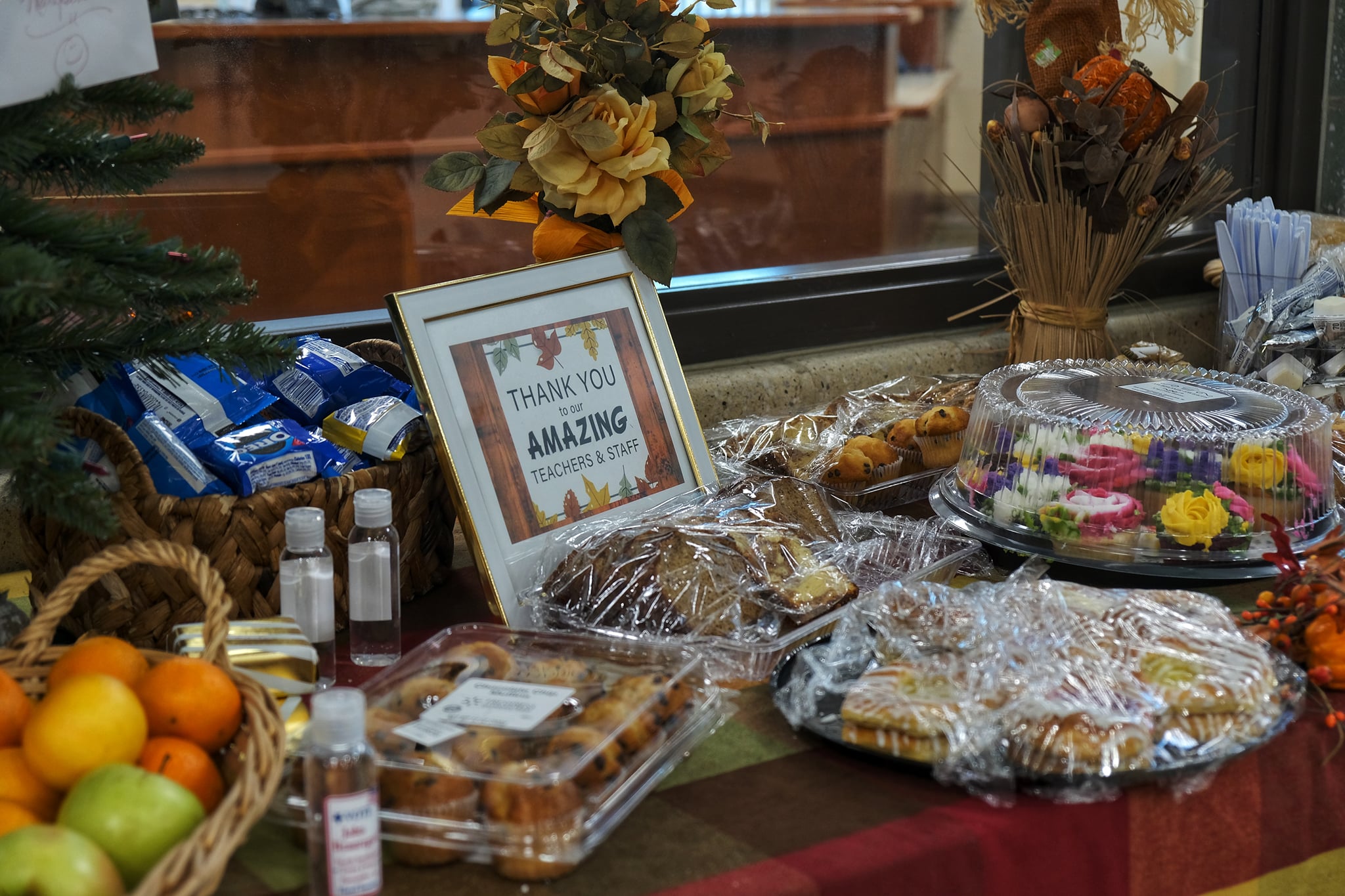 Teacher appreciation
Shout out to the North Smithfield Parent Teacher's Association and Mom's Group for a surprise gesture on Friday to recognize those who work in the district. Volunteers put together a breakfast for teachers, offered gifts and giveaways and upgraded to staff lounges at all three schools.
"This amazing gesture has touched and energized all of us," noted Supt. Michael St. Jean in a note on the surprise. "The tag line under our North Smithfield Public Schools logo reads 'A community dedicated to excellence,' which has never been more true today."
Tree clearing
The Environmental Protection Agency began an effort to demolish the front office building at the former Stamina Mill this week, with tree clearing along School Street to make way for the upcoming activity. Residents should expect to see personnel and heavy equipment working on or around the site during normal working hours in the upcoming weeks between 7 a.m. and 5:30 p.m., Monday through Friday.
Read more here.
Town meetings
There are no town meetings scheduled for the week of Monday, Nov. 23.