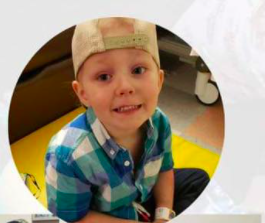 Fundraiser extended
The Burrillville gear fundraiser to benefit students in the district has been extended through Tuesday, Dec. 1. A portion of sales from all t-shirts, hats, hoodies, sweatpants and more will help to support district students.
Gear can be ordered online through Impact Marketing and shipped to your home or picked up at the shop in Cumberland.
Genealogy speaker
The Lions Club serving Burrillville and North Smithfield will be hosting an 'Introduction to Genealogy' session at its next meeting on Wednesday, Nov. 18, beginning at 7:15 p.m.
Guest speaker will be Lion Kathan Mospaw-Lambert, local expert on the topic. A well-respected authority and long-time genealogy buff, Mospaw-Lambert is president of the Roger Williams Family Association and a former Burrillville High School teacher, department chairperson, and NEARI Official. A well-versed and experienced genealogist, Mospaw-Lambert will offer interesting insights and findings in addition to basic procedures and resources used in the science. An informative and exciting evening is planned.
The program is offered free of charge to the general public through 'Facebook Live' which may be accessed by following Burrillville Lions on Facebook. All are cordially invited to log in.
For further information contact Lion Tom at 568-5596 or Lion Sandy at sandy@nrinow.news.
Be the match
Bravo Brewing Company will host an event on Saturday, Nov. 28 in hopes to find a matched donor for a 4-year-old boy from Chepachet who has been diagnosed with an aggressive form of leukemia. Potential donors must be between 18 and 44 years old and in good health.
Stop by the brewery at 75 Pascoag Main St. from 2-5 p.m. to complete a five-minute digital registration and cheek swab.
Boy Scout Wreath sale
The annual Boy Scout Wreath Sale to benefit the activities of BSA Troop 102, Mapleville, is now underway. Freshly cut from the Canadian woods, the Balsam wreaths can be or ordered plain or with a festive bow of any color.
Wreaths can be ordered from any Boy Scout in the Troop. Donation is $20., including bow and delivery. The order deadline is Friday, Nov. 20. For more information contact zackst123@gmail.com
Town meetings
The Oakland Mapeville Fire District will hold an emergency executive session meeting on Monday, Nov. 16 starting at 7 p.m. The agenda can be found here.
The Burrillville Conservation Commission will hold a meeting on Tuesday, Nov. 17 starting at 7 p.m. The agenda and instructions to attend via Zoom are here.
The Burrillville Town Council will hold a special meeting on Wednesday, Nov. 18 starting at 7 p.m. with the agenda and a link to attend found here.
The Oakland Mapleville Fire District will hold their monthly meeting on Wednesday, Nov. 18 starting at 7 p.m. An agenda and link to attend can be found here.
The Burrillville Planning Board will hold a site visit at the proposed location for East Avenue Solar on Saturday, Nov. 21 starting at 9 a.m. An agenda for the meeting is here.