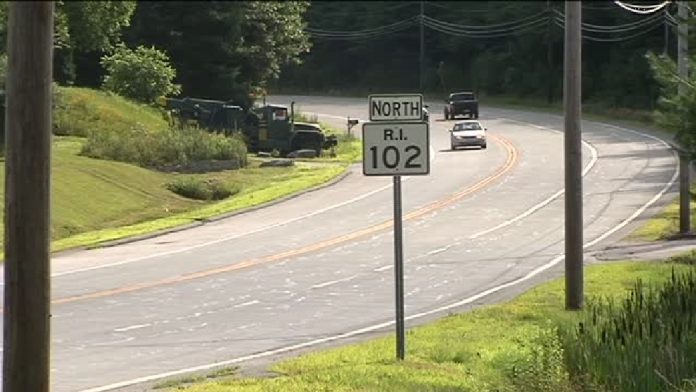 BURRILLVILLE – The State Traffic Commission has approved a speed limit change on Route 102 with intent to reduce the entire route through town by five miles-per-hour.
But Burrillville officials say the change, approved by the Rhode Island Department of Transportation in November, is not what they requested.
The Burrillville Town Council asked state officials to study speed limits on the road last year following a four-car accident in March that took the life of a 39-year-old Harrisville firefighter.
But Councilor Amanda Gingell said that the board hoped to target the school area, and has asked that Burrillville Police Chief Stephen Lynch work directly with RIDOT before changes go into effect.
RIDOT officials, meanwhile, say the reduction is tentatively expected to go into effect this spring, following a study of safety on the roadway.
RIDOT spokesman Charles St. Martin noted that the State Traffic Commission approved the change following a recommendation by state officials who studied the road.
"The town requested the study, which examines many forms of data in determining a recommendation, including a review of crash data, roadway widths and curves, and current speed studies," said St. Martin.
The current speed limit on Route 102 is 50 miles-per-hour from the Glocester town line to North Smithfield, with a reduction to 40 miles-per-hour as the road passes Burrillville Middle School.
The commission approved a change to 45-miles-per-hour through Burrillville. By the school, the new limit RIDOT approved would be 35.
But first, new signs would need to be created and installed marking the limit, a project St. Martin said would be completed "at low cost" over the winter by RIDOT's in-house sign shop in the Highway and Bridge Maintenance Division.
"The schedule is weather-dependent," he said.
Editor's note: The above article had been edited to reflect the that the Town Council has questioned RIDOT's plan. 
This post contains affiliate links.