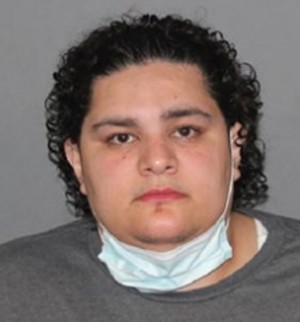 NORTH SMITHFIELD – An employee at the Dowling Village Walmart was arrested this week after police say he stole more than $13,000 in electronics from the store.
Rafael Davila Rodriguez, 27, of Woonsocket has been charged with embezzlement and fraudulent conversion after allegedly taking several devices from his employer during the month of April, including 21 Nintendo Switches, 10 iPhone 11 phones, four Apple Airpods, four GPS units and one Yeti Nano.
The merchandise was valued at $13,491.83, according to police.
Davila Rodriguez was arrested on Monday, May 11 and released on a summons for his arraignment.
He is scheduled to appear in court for arraignment on Thursday, Sept. 10.