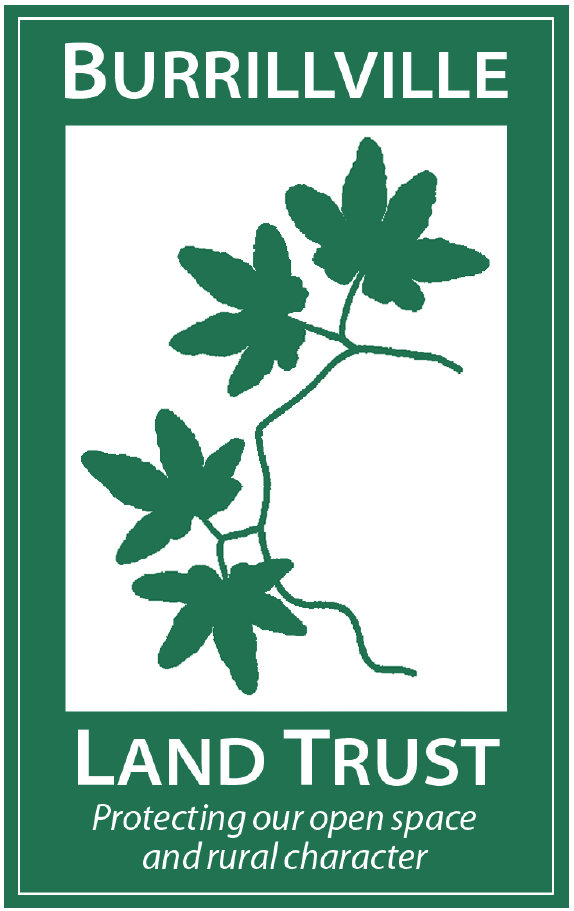 BURRIILLVILLE – A series of events to celebrate the 50th anniversary of Earth Day won't include the gatherings and hikes the Burrillville Land Trust initially hoped to offer local environmentalists – but that doesn't mean people can't enjoy and honor the landmark safely at home.
This week, the organization announced that a planned series of live presentations, musical performances and outdoor gatherings for the month of April have been adapted into virtual events to allow people to celebrate while still helping to curb the spread of COVID 19.
"Even in these times, we must keep the environment top of mind," said Land Trust President Paul Roselli. "A healthy environment is vital for a healthy society. And no more so then now."
The celebration begins on Friday, April 10, with what promises to be a lively discussion between Roselli and talk radio host Pat Ford on why celebration of Earth Day is important, even in a time of crisis.
On Monday, April 13, Roselli will turn the focus to the importance of natural, plant-based foods, with a live cooking show on the weekly podcast BartholomewTown.
Locals are invited to celebrate Earth Day with music on Tuesday, April 10, when singer, songwriter and performer Jan Luby offers a free, in-studio concert online.
And that's just the start of the informational and entertaining month the Land Trust has planned, with nine different virtual gatherings focused on celebrating and appreciating the environment. The creative lineup includes virtual seminars, an Earth Day trivia contest and even a chance to share and connect with nature – right in your own backyard.
To attend the virtual events, email Roselli at paul@paulroselli.com to register and he will provide information on how to connect with Zoom, Twitter, Facebook and YouTube live.
"Fifty years is a long time for any celebration, and a celebration of Earth Day is in order," Roselli said.
A complete list of activities and events is below.
– April 10: Why Celebrate Earth Day in a time of crisis? Join Pat Ford and Paul Roselli – president of the Burrillville Land Trust for a lively discussion on why we need to celebrate Earth Day. The conversation begins at 7 p.m.
– April 13: PaulCooks with Bill Bartholomew. Bill is the host of BartholomewTown – a weekly podcast on all things Rhode Island. Bill moderates a live cooking show with Paul Roselli – president of the Burrillville Land Trust. Paul cooks up a few classic comfort food dishes using all natural plant based foods. Live stream begins at 1:30 p.m.
– April 14: Live concert with singer, songwriter, performer Jan Luby. Celebrate Earth Day everyday with music. Jan performs a live, on-line, in studio concert with music. Live stream begins at 3 p.m. and ends at 4 p.m.
– April 16: Solar Siting in Rhode Island – Scott Millar from GrowSmart Rhode Island will lead a lively online discussion about clearcutting, solar energy, our sense of place and how to maneuver through all of it. 6:30 to 7:30 p.m.
– April 17: Live concert with Silverteeth stars Bill Bartholomew and Gabriella Rassi. Bill and Gabriella perform music, poetry and fun facts during this hour long performance.
– April 20: Earth Day celebration Trivia Night. Join fellow tree huggers for a fun filled trivia contest with gift cards from area restaurants and gifts from the Burrillville Land Trust. The contest begins at 7 p.m. and ends with winners announced at 7:45 p.m.
– April 21: The thrill of backyard birds. Natural history writer and lifelong birdwatcher Todd McLeish sheds light on some of the most popular and charismatic birds observed in backyards and parks in southern New England. With beautiful photos of bright-colored birds, Todd helps us identify and understand many of our neighborhood visitors. Live streaming social begins at 1 p.m. Todd's presentation begins at 1:30 p.m. – April 22: Go take a hike – online that is. With all the 'stay at home' mandates, it's still important to connect with nature. Join members of the land trust and others walking around their backyards and land trust properties showing off what is growing this spring. Live stream begins at 11 a.m.
– April 23: PaulCooks – Join Paul Roselli, president of the Burrillville Land Trust, as he tackles a few different quick breads – flat breads; Pita Bread; a simple sandwich bread; and a 15 minute pizza. PaulCooks at 2:30pm and again at 7:30pm –April 26: Breaking out: Making a meaningful life and sustainable world together during and after the COVID-19 outbreak. Clinical psychologist Joseph Berryhill holds an interactive "kitchen table" conversation on living a good life and making the world better as we face extraordinarily trying times. Your thoughts and questions on stress, anxiety and other issues you're facing is the goal of this lively discussion. A social begins at 6 pm. The discussion begins at 6:30 pm.This is a Zoom only virtual meeting event. Please register by sending an email to paul@paulroselli.com. Log-in information will be sent back to you. You must be registered to attend.
– April 30: Estate Planning • What is your land worth? When it comes to estate planning, your land may be worth more than you think. Join experts in land use, estate planning and getting the most out of your land starting at 6:30 p.m. for an online social. 7 to 8 p.m. is the seminar on estate planning. Sponsored by North Smithfield Heritage Association, Rhode Island Conservation Commissions Association, North Smithfield Land Trust, North Smithfield Conservation Commission, the Burrillville Land Trust and Engage North Smithfield.