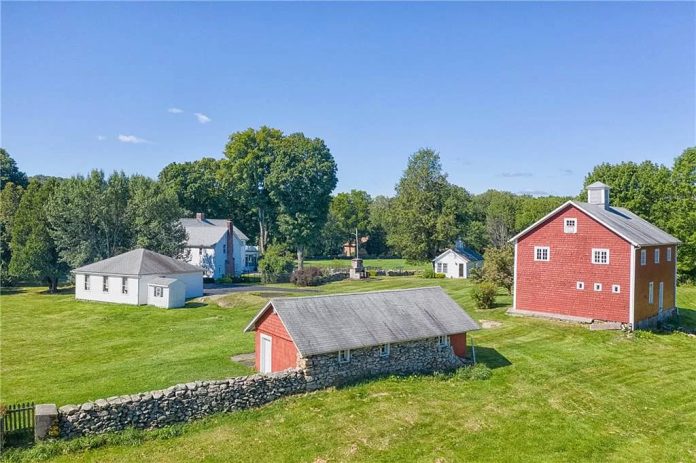 NORTH SMITHFIELD – The Town Council is in discussions with the owners of a 124-acre historic homestead on Old Smithfield Road about potential purchase of a piece of the property.
The Isaac Wilkinson House, a two-story colonial built in 1829 has been listed for sale for $699,000 by Mott & Chace Sotheby's Intl. The lot has historically consisted of some 124 acres, but was just recently subdivided into two parcels, a 10-acre lot holding the house and a separate abutting 114-acre property.
According to Kimberly Marion, the real estate agent for 0 Old Smithfield Road, executive discussions between council members and Souza Family Limited Partnership have focused on a potential land purchase. Talks since at least September have taken place in closed session, a means of protecting the town's negotiating position.
Town Administrator Gary Ezovski said he could not comment on the council talks, which are still preliminary.
But on Monday, Dec. 2, discussion of the potential purchase may go public, with acquisition of the lot scheduled to be held during the council's regular meeting, following another executive session with the sellers.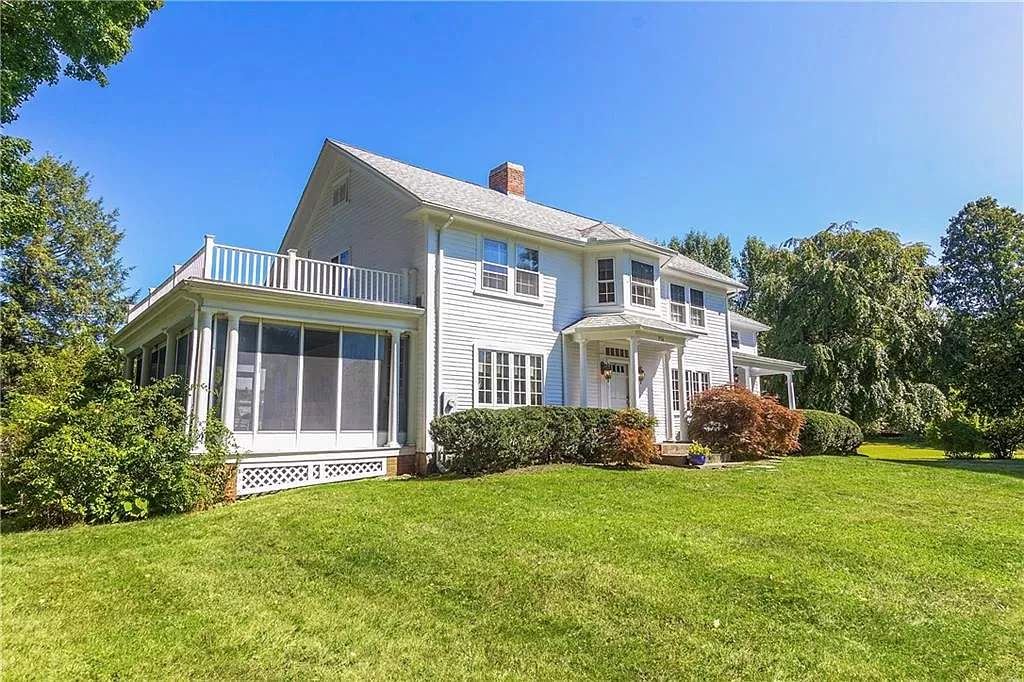 The house at 950 Old Smithfield Road is part of the Smithfield Road Historic District and was built by farmer Isaac Wilkinson, who would go on to serve in the state Senate and General  Assembly.
The structure is set back from the road, and has been "slightly altered through remodeling," according the district nomination form with the National Register of Historic Places.
The district includes eight houses, but the form describes the Wilkinson property and the nearby Chace-Hendrick House, as "the two most important."
"These two fine houses were the homes of the two most prosperous and prominent families in the district, whose members held state political offices," it notes.
The town's database lists the structure as a 12-room estate with three fireplaces. The four-bedroom house also features a barn, a large three-season porch and an in-ground pool.
The property was in the Wilkinson family for several generations. Isacc's son David Wilkinson conducted a successful dairy business there, and also represented North Smithfield in the General Assembly, according to historic records.
David's daughter married Charles Smith, who sold the property in 1918.
In 2019, the tax bill for the property was $11,602, according to town records.
Marion noted that the lot was subdivided into two lots around two weeks ago, a change not yet reflected on town maps. Talks of a possible purchase have focused on the larger vacant parcel, now listed as 0 Smithfield Road.
Editor's note: The above story has been edited to reflect that the council is considering a purchase of the land, but not the historic house.