BURRILLVILLE – The Rhode Island Department of Transportation has received only eight claims from drivers who say their cars were damaged from wet paint on Burrillville roadways earlier this month.
The painting was done in-house by RIDOT's road striping division, and due to changing weather patterns and humid conditions, did not dry as expected. As a result, yellow lines  through downtown Harrisville and Pascoag became smeared and reportedly splashed onto several vehicles.
Drivers who needed to file a claim were instructed to visit www.ridot.net/claims.
The striping on Wednesday, Oct. 10 prompted dozens of residents to weigh in on social media, with many posting photos of their cars. The paint, some noted, was not easily removed and left smudging.
But RIDOT spokesman Charles St. Martin told NRI NOW on Tuesday, Oct. 23 that his agency had received a total of only eight claims – five of which were still pending and awaiting additional information from the claimants.
"All claims go through a review process," said St. Martin. "We don't have a final picture on costs."
St Martin said RIDOT is self-insured for the claims.
"This does not happen frequently," he said.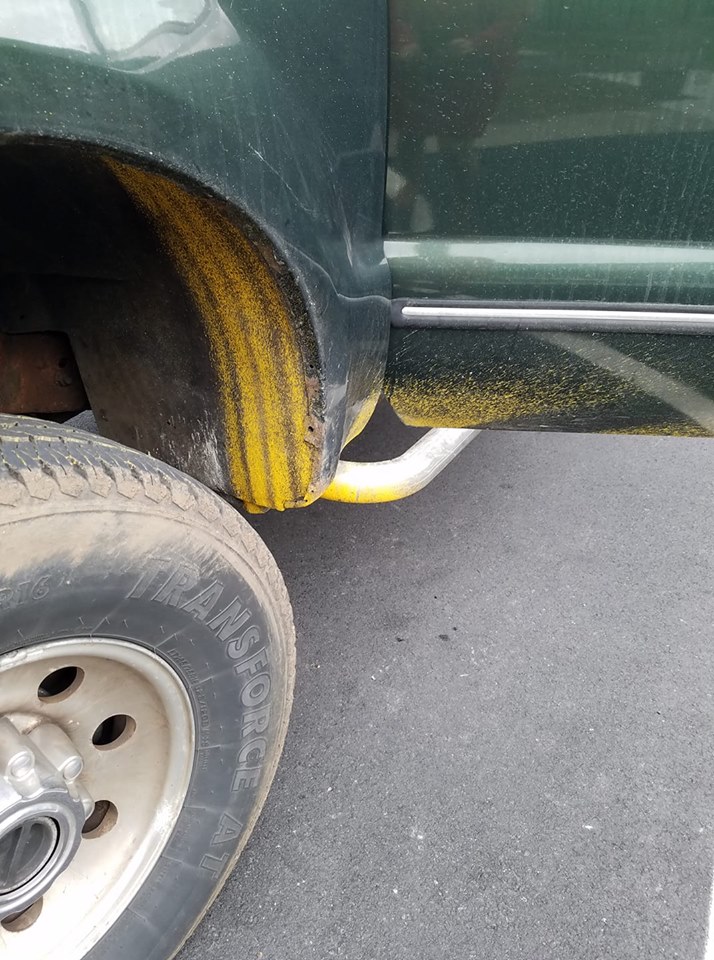 Sandy Seoane is the founder, publisher, and editor of Northern Rhode Island News On the Web.
A reporter for nearly a decade with experience in both print and online news, Seoane aims to bring a new source of information to the region. She began with the town of Burrillville and has since added coverage in North Smithfield, using her experience in conventional media to bring light to local issues.
A SUNY Albany graduate with much experience covering news in the Blackstone Valley, Seoane previously worked for The Valley Breeze and Woonsocket Patch.