BURRILLVILLE – A municipal planning board is not equipped to render opinions on legal agreements.
That was the message this week from the Burrillville Planning Board to the Energy Facility Siting Board – the state entity that will decide the fate of Invenergy LLC's proposal to build a 1,000 megawatt power plant off Wallum Lake Road.
Members of the board, who hoped this week to provide an opinion to state regulators about the company's plan for the eventual decommissioning of the proposed plant, were instead handed a legal document the company signed with the Town Council in 2016.
Asked to review and comment on the agreement, planners instead voted to tell the EFSB that the task was outside their purview, and that they are looking forward to seeing an actual plan from the Chicago-based company.
"As a planning board, I don't understand how we're viewing an agreement that has a lot of legalese," said Planner Bruce Ferreira. "We don't have anything in front of us to review."
"We've received virtually nothing," Ferreira added. "You have to first know how it was commissioned to start with."
The Monday meeting was prompted, in part, by the EFSB's ongoing review of the controversial project, a $1 billion plan to construct the fossil fuel burning Clear River Energy Center. Town officials, including planners, have said that they've received few details on Invenergy's plans for the site, situated by large tracts of protected forests, and that the project has not followed standard town processes.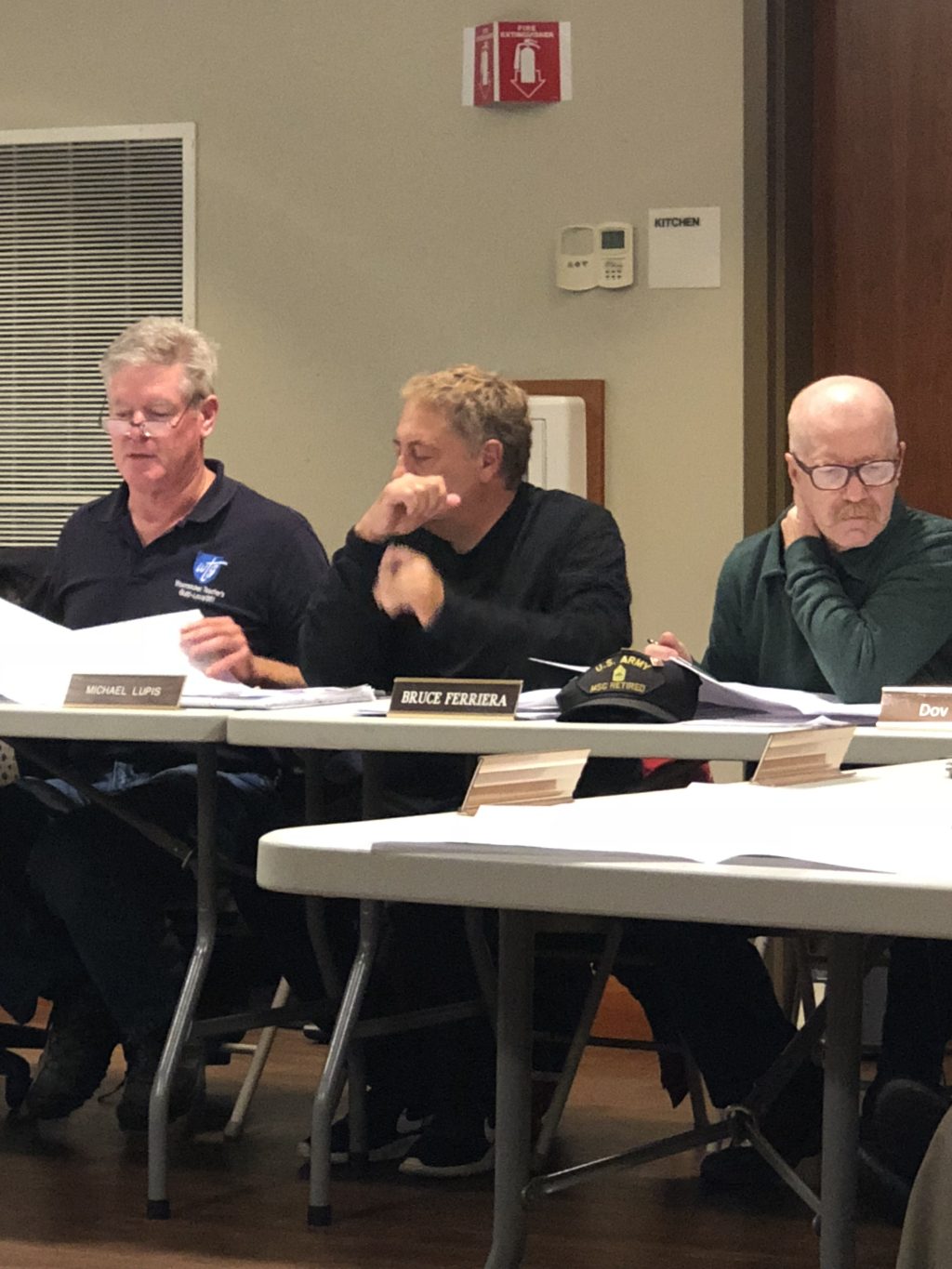 Planning Board Chairman Jeffrey Partington said Monday that he believes the board was given the wrong document to review. Board members, he said, were asked to weigh in on a "decommissioning plan" following testimony last month at an EFSB hearing in Warwick.
"At the time the context was we hadn't seen a good amount of the things that we'd normally ask for," said Partington.
But Leah Donaldson, special counsel for the town, said that the decommissioning plan, which is expected to outline how the company would remove the structure many decades into the future, has not yet been created. The 2016 agreement brought before planners, she said, laid out what a decommissioning plan should include.
"If the thing is permitted, and if the thing is built, they can't just leave it to sit and rot on the property," said Donaldson.
The agreement, she said, requires that Invenergy put aside 125 percent of the costs required for decommissioning, and that the plan to remove it is provided before construction on the plant begins.
"We get to review every plan and bless it," said Donaldson. "One of the things we insisted on was that they bring the site back to its natural state."
Several planners expressed frustration with the process, noting that they have been asked to weigh in on Invenergy's proposal in the past, with no discernible affect. The board found the project inconsistent with both Burrillville's Comprehensive Plan and the state's Comprehensive Planning and Land Use Regulation Act in August of 2016. Their 27-page report also stated that the plant would not conform with town noise regulations.
"I just find it highly irregular that we've been asked to render a opinion on this document on this thing we rejected," said Planner Dov Pick. "The process by which we are accustomed to doing our job essentially has been denied."
Planner Robert Woods said he felt the board should hold off on responding to the EFSB.
"This is a document that was signed by the Town Council," said Woods. "I say we bring it to them. I just have too many questions that I can't even think of right now about what they're asking us to do."
Partington said, "It's a plan to make a plan. I think we've been asked to look at the wrong thing."
Planner Marc Trembley made a motion to, "respectfully respond to the ESFB that this agreement is beyond our purview as a planning board and that we are looking forward to seeing the actual plan."
"It's a legal document that is beyond our purview to comment on," said Trembley, before the board approved his wording, with only Woods dissenting.
Donaldson said the board would likely ask some follow-up questions, and that she needed the answers.
"If they comply with this agreement is that enough?" the attorney asked. "Is the information in this agreement helpful? Is it protecting the town?"
Partington responded, "My answer would be: you're building a castle in the sky. Until we have a plan we have nothing to opine upon. I don't think it does anything for us. We're here to look at plans, not to look at legal agreements."

Sandy Seoane is the founder, publisher, and editor of Northern Rhode Island News On the Web.
A reporter for nearly a decade with experience in both print and online news, Seoane aims to bring a new source of information to the region. She began with the town of Burrillville and has since added coverage in North Smithfield, using her experience in conventional media to bring light to local issues.
A SUNY Albany graduate with much experience covering news in the Blackstone Valley, Seoane previously worked for The Valley Breeze and Woonsocket Patch.